Watsky Music's exclusive songwriters and administration deals.
---
---
Exclusive Songwriters
Becki DeVries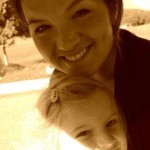 Becki DeVries is originally from Seattle, WA where she grew up and began her singing career at a young age.  Before graduating from Belmont University in Nashville, she was already singing writer demos and background vocals on an Amy Grant record.  After graduation came LA, playing clubs, writing songs and becoming a highly sought after session singer working with producers such as Dennis Matkosky, Guy Roche, David Frank, Desmond Child, Darrell Brown and Cliff Magness.  Major label  vocal credits include Hilary Duff, Clay Aiken, Amy Grant and several others.  Her national TV credits include the NBC Today show theme "It's a New Day" (Emmy Nominated), American Idol, several VH1 shows and more.  Her feature film credits include the song "Alive" in the film Flicka (20th Century Fox).  She continues to write, working as a session singer and developing new talent.
---
Michael Hardy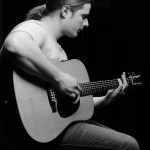 Although born and raised in the small town of Philadelphia, Mississippi, home of country music legend, Marty Stuart, Michael grew up head-banging to bands like KISS and Led Zeppelin.  A commercial songwriting graduate from MTSU, he released an EP in the fall of 2013 that debuted in the top 50 on the iTunes country albums chart.  Signing with Watsky Music in 2014 is writing over 100 songs per year.
---
Travis Howard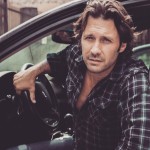 Travis Howard was a musician in Los Angeles, CA in 2003 when he was cast in the first season of the USA Network's Nashville Star. There he met fellow castmate Miranda Lambert. Sparks flew and the two were an instant writing partnership. Since then Miranda has recorded 10 songs over 3 #1 albums written with or by Travis Howard, including hits Bring Me Down, Crazy Ex-Girlfriend, Famous In A Small Town, and the 2011 #1 hit single, Heart Like Mine. Deirks Bentley's #1 album, Home from features a hit in the making called Heart Of A Lonely Girl written by Travis. 
---
Ty Lacy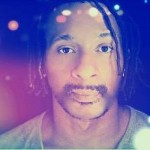 Oakland native and current Brentwood California resident Ty Lacy has written some of the most played songs in Country music. "I Need You" recorded by LeAnn Rimes which crossed over to become a huge international success as well as "You'll Think Of Me" sung by Keith Urban are recurring staple songs for the industry.  Ty's songs has continuously and successfully been recorded by some of the biggest names in the business including Gladys Knight, Jessica Simpson, Martina McBride, Faith Hill, Bette Midler, Hall and Oats, Yolanda Adams and many more.  
---
Aron Leigh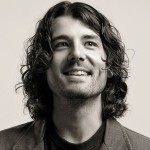 Nashville, Tennessee native singer-songwriter Aron Leigh grew up immersed in music, and the world of songwriting – sitting around with country music royalty. The first song he wrote was on his father's (legendary songwriter – Richard Leigh) old nylon string guitar at the age of 10 years old. His father had written his first song on that very same guitar. Aron has had songs in multiple television, made for television films as well as feature films.  
---
Chris Nathan
Born in Buffalo New York – Chris moved to Nashville and began his extensive performing and t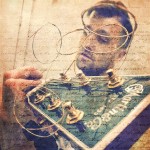 ouring career singing his soulful music to anyone that would listen.  Grabbing tasteful influences from artists like Dave Matthews Band, John Legen, Sam Cooke and Jason Mraz, Chris really spells diversity.  His debut album in 2010 "Words" was followed up by the live acoustic album "Soulfully Yours" and by opening for his friend – American Idol's Kris Allen.  5 of his songs appear in the MTV/Hype library and have been featured across the world including a promo for Norway's top comedy channel.  Chris is currently recording a new album in Nashville that will release this fall.
---
---
Administration Deals
Jess Cates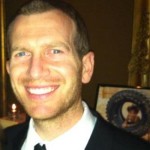 Jess Cates is a songwriter who has co-written multi-platinum selling songs such as Nick Lachey's top 5 smash "What's Left Of Me", and the Backstreet Boys top 10 comeback hit "Incomplete". He was also a co-writer on David Archuleta's debut hit single "Crush" and Martina McBride's grammy nominated song "I Just Call You Mine".  His songs have also been recorded by platinum and gold artist like Bebo Norman, Kimberley Locke, LeAnn Rimes, Avalon and Laura Story.  Jess has had success in country, pop and Christian music.
---
Austin Hanks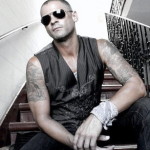 Austin Hanks has been playing country rock and rootsy blues his whole life and has traveled all over the world playing dates with Blues Traveler, Black Crowes, ZZ Top, Jack Ingram, Allman Brothers, Trace Adkins, Ted Nugent, Bad Company and many more.  His songs have been featured in television shows like Sons of Anarchy plus he penned the recent single "Flyin' High" on the ZZ Top album La Futura, produced by Rick Rubin.